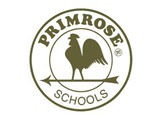 Primrose School of Harmony on the Lakes
Child Care Center 404 Argonne Terrace, Holly Springs, GA 30115
Primrose Schools, The Leader in Educational Child care®, is dedicated to delivering premium child care. Our unique, proprietary Balanced Learning® curriculum, developed by early childhood education e...
More
About this program
HOURS
6:30AM - 6:30PM
6:30AM - 6:30PM
6:30AM - 6:30PM
6:30AM - 6:30PM
6:30AM - 6:30PM
Closed
Closed
Reviews
Average User Rating:
Sharon S says:
The staff at the Primrose School of Harmony on the Lakes pride themselves on the care and love that they provide their students. The warm, friendly and family-oriented environment makes families feel welcomed. The teachers are fabulous and go out of their way to get to know their students. The management team ensures that the school runs efficiently and that the staff are well taken care of. This is a top-notch school nestled in the beautiful Harmony on the Lakes subdivision.