Find Assisted Living, Homes and Communities in Portland, OR
Search by location, read about amenities, and find trusted senior care.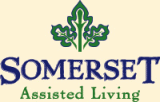 8360 Cason Rd
Gladstone, OR 97027
Somerset Assisted Living in beautiful Gladstone, Oregon combines the care seniors need, the convenience they value, and the independence they cherish. Somerset Assisted Living is beautifully designed...
More >
Mary combines years of experience supporting families on a local and national level with her passion for senior care.She draws inspiration from when her parents needed care and when her parents fell ill.

Mary is a licensed clinical social worker with a Master of Social Work from Simmons College School of Social Work.

18325 SW Pacific Hwy
Tualatin, OR 97062
Established in 1999
Located in the beautiful Tualatin area, Cedar Crest Alzheimer's Special Care Center is a beautifully appointed secured community and features spacious private and semi private rooms, a peaceful secure...
More >

20 SE 103rd Ave
Portland, OR 97216
Located in Portland, OR, Russellville Park Retirement Community, off Interstates 5 and 84, is just a few miles away from Portland Adventist Hospital. This community offers a variety of living accommo...
More >

16360 NW Avamere Ct
Portland, OR 97229
Established in 2003
Avamere at Bethany sits in the most beautiful spot. Our Portland, Oregon, senior living facility is right across the street from a lovely golf course, and we get to enjoy a scenic park extending the b...
More >

2400 Gable Rd
Saint Helens, OR 97051
Established in 2000
There's a special feeling that is present when you're part of a small Oregon senior services community. A feeling of connectedness and camaraderie that is unsurpassed. Avamere at St. Helens offers thi...
More >

17727 SE Langensand Rd
Sandy, OR 97055
Established in 2000
Avamere at Sandy is one of the gems of senior community-based care. Located on the outskirts of Sandy, it is peacefully nestled among giant cedar trees that offer a welcome shade across our generous b...
More >

2000 SE 30th Ave
Hillsboro, OR 97123
We invite you to feel the warmth and hospitality of Oregon's senior living facility, Avamere at Hillsboro. The environment that our experienced staff and residents have created is truly unique. It's m...
More >

730 Foothills Dr
Newberg, OR 97132
Situated just 25 miles southwest of Portland, Avamere at Newberg offers convenient Oregon senior housing. It's near the many assets of Portland's metropolitan area, but retains a distinct physical sep...
More >

16500 SW Century Dr
Sherwood, OR 97140
Avamere at Sherwood features a warm and friendly environment with plenty of community spirit. We're close to all modern amenities plus close to the countryside giving residents the best of both worlds...
More >

7808 NE 51st St
Vancouver, WA 98662
Established in 1989
Located in a quiet, residential area close to Westfield Shopping Town, Van Mall Retirement and Assisted Living Community boasts one of the finest restaurants in all of Vancouver; able to meet a wide r...
More >
Assisted Living Near Portland