Pleasanton Tutoring Services
Read reviews, request information and choose the right service for you! Choose from 242 local tutoring and test prep services.
A tutoring center can be a great option for your child if you:
Need convenient hours and flexible scheduling
Want a professional assessment of your child's specific tutoring needs

6654 Koll Center Parkway, Suite 185
Pleasanton, CA 94566
Learning isn't one size fits all. That's why Sylvan takes a customized approach to learning. - We tailor a learning plan exactly to your child's needs. - We create a custom learning experience that...
More >

PO Box 1553
Pleasanton, CA 94566
Established in 2009
Pleasanton Tutoring is a local company, specializing in local schools and curriculum. Our tutors have college degrees, background checks, and years of experience. We tutor all ages and all subjects (m...
More >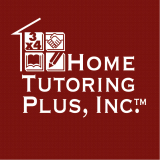 All Ages - All Subjects: We come to you!
Fremont, CA 94536
Established in 1997
Got homework? Home Tutoring Plus has the answer to end homework hassles! Help your student achieve success. Save your time and gas, the HTP tutor comes to you. In the convenience and comfort of your...
More >