Plano Preschools
Search reviews and choose the best preschool for your child!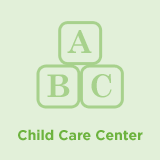 633 Hummingbird Ct.
Murphy, TX 75094
Established in 2012
Loving home with room to share with your child. 25 yrs experience in early childhood education. specializing in Infant ant toddler care.

4052 Huffines Blvd.
Carrollton, TX 75010
Established in 1999
Welcome to our National Accredited KinderCare Learning Center. We are very excited to meet you and your family. We believe in developing the whole child so our day is filled with learning, fun and saf...
More >

6525 Custer Rd.
Plano, TX 75023
Established in 1988
Welcome to North Custer KinderCare. Our center has been nationally accredited by the National Accreditation Commission for four years. We?ve started working on our next accreditation that's due i...
More >

200 N. Jordan R./ PO Box 1445
McKinney, TX 75070
Established in 1987
Heritage Learning Center is truly McKinney's hidden treasure. In business over 25 years, we are tucked away on a beautiful three-acre campus off Virginia Parkway between Hardin and US 75. Heritage s...
More >