Orange Day Care
Search by location, read reviews, and find the perfect Orange daycare for your family today!
205 Cherrybrook Lane
Irvine, CA 92618
Established in 2011
Kelly Academy - Child Care Learning Center - Irvine (Oak Creek) CA Nurturing, loving environment - Pre-School Curriculum. Full-time, childcare-in a fully licensed daycare facility. Verified state of ...
More >

20362 Randall Street
Orange, CA 92856
Established in 1983
At Santiago Children's Center we respect our children and encourage them to develop socially, emotionally, intellectually and culturally through age-appropriate activities in a warm, safe country atmo...
More >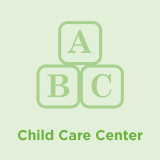 1336 S. Moonstone Street
Anaheim, CA 92805
Established in 1985
This is a large family licensed day care. We provide preschool activities (letters, shapes, numbers, and sizes). We provide after school assistance with homework. We have been in business since 1985 a...
More >