Oklahoma City Day Care
Search by location, read reviews, and find the perfect Oklahoma City daycare for your family today!
A daycare center can be a great option for your child if you:
Need care 20+ hours per week & have a monthly budget of $500 or more
Want a more social & structured environment for your child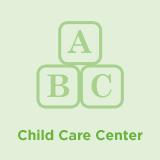 6009 NW Expressway
Oklahoma City, OK 73132
Established in 2007
We provide an enthusiastic and fun environment that encourages learning. We have a Christian based curriculum that features Hooked on Phonics. We are enrolling students starting at 6 weeks and up. ...
More >