Oakland Tutoring Services
Read reviews, request information and choose the right service for you! Choose from 213 local tutoring and test prep services.

One-on-One Music Lessons In-Studio or In-Home
San Francisco, CA 94105
Established in 2004
The team at TakeLessons has been connecting music students with the best local music and voice teachers since 2004. We pride ourselves on providing safe, affordable, fun music lessons to students of a...
More >


3200 Castro Valley Blvd., Suite B
Castro Valley, CA 94546
Learning isn't one size fits all. That's why Sylvan takes a customized approach to learning. - We tailor a learning plan exactly to your child's needs. - We create a custom learning experience that...
More >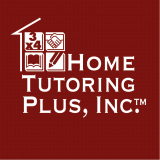 All Ages - All Subjects: We come to you!
Oakland, CA 94602
Established in 1997
Got homework? Home Tutoring Plus has the answer to end homework hassles! Help your student achieve success. Save your time and gas, the HTP tutor comes to you. In the convenience and comfort of your...
More >