Norwood Day Care
Search by location, read reviews, and find the perfect Norwood daycare for your family today!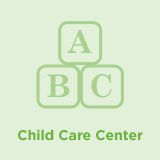 62 Harding Road
Roslindale, MA 02131
Established in 2011
Live, Laugh and Learn Child Care is located in Roslindale MA. Live, Laugh and Learn has proven teaching methods, rigorous curricula, passionate educators and sophisticated educational technology used ...
More >

121 Main Street, Unit 301
Foxborough, MA 02035
At The Learning Experience Academy of Early Education, we believe that caring for and educating children is a noble and enriching task. We are more than just a child care center. We pride ourselves on...
More >
25 South Main Street
Sherborn, MA 01770
Established in 1990
For over 30 years Rocking Horse Nursery School has offered quality early childhood education to children from Sherborn, Holliston, Medfield, Ashland and Natick. We provide a nurturing, safe and friend...
More >

1100 High Street
Dedham, MA 02026
Established in 1982
You know you've chosen the right early education program when it "just feels right." Everything at Little Sprouts is part of our joyful mission to make children feel happy and parents feel confident. ...
More >