Norwood Day Care
Search by location, read reviews, and find the perfect Norwood daycare for your family today!

121 Main Street, Unit 301
Foxborough, MA 02035
At The Learning Experience Academy of Early Education, we believe that caring for and educating children is a noble and enriching task. We are more than just a child care center. We pride ourselves on...
More >

25 South Main Street
Sherborn, MA 01770
Established in 1990
For over 30 years Rocking Horse Nursery School has offered quality early childhood education to children from Sherborn, Holliston, Medfield, Ashland and Natick. We provide a nurturing, safe and friend...
More >


884 M Washington St.
Norwood, MA 02062
The Children's Workshop provides busy, working parents with the quality childcare and early education they deserve at an affordable price. We've been dedicated to caring for and educating young childr...
More >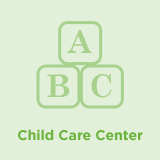 493 Gay St
Westwood, MA 02090
Established in 1991
Service in Westwood, MA and surrounding communities. Curriculum designed for Infants, Toddlers and Preschoolers. We are licensed and trained to offer professional and loving care and available...
More >