New York Day Care
Search by location, read reviews, and find the perfect New York daycare for your family today!
A daycare center can be a great option for your child if you:
Need care 20+ hours per week & have a monthly budget of $500 or more
Want a more social & structured environment for your child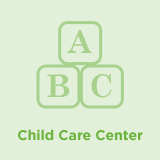 611 East 81 St
Brooklyn, NY 11236
Established in 2007
We provide group day care service for children between 6 weeks old to 12 years old.
We provide after school program.
We provide early childhood education.
We provide snacks, lunch and dinner.
More >

1330 5th Ave
New York, NY 10026
Established in 2007
Sunshine Daycare is an education facility and daycare provider based in New York, NY. At Sunshine Daycare we have one important mission: to provide the highest quality education for your children, and...
More >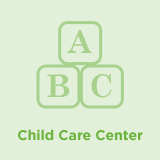 1891 McGraw Avenue
Bronx, NY 10462
Established in 2004
We provide affordable and quality childcare services for parents who need full time or part time care. Our program Preschool and Pre-K excepts children ages 2-5.11 yrs old and school age (6-12 yrs o...
More >