Find Home Care Services and Home Care Assistance in Milwaukee, WI
Review local home care services and home care agencies to find the perfect caregiver for your aging loved one.
In-home care is best for people who:
Wish to remain in their home and can do so safely with the right support
Need moderate to significant daily assistance
Would benefit from having a companion in the home
111 East Silver Spring Dr.
Whitefish Bay, WI 53217
Established in 2008
We Are Not Just Home Care, We Are a Better Way Of Life Our home care approach, (The Balanced Care Method) is based on the scientifically studied lifestyle choices of the longest and healthiest senior...
More >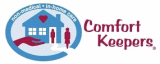 3073 S. Chase Avenue
Ste 300
Milwaukee, WI 53207
Established in 2002
Comfort Keepers of Southeast Milwaukee County, WI delivers quality non-medical, in-home care designed to maintain a high level of independence, health, and quality of life for adults and seniors. O...
More >


830 North 109th Street
Suite 27
Wauwatosa, WI 53226
Established in 2009
ComForcare of North Milwaukee is a premier provider of private-duty home care services to people of all ages. We can help make life easier for those coping with a chronic medical condition, recovering...
More >


530 N 108th Place
Ste 200
Wauwatosa, WI 53226
Established in 1999
To you, it's about finding trustworthy care for your aging loved one. To us, it's about providing the highest-quality in-home care services to fit you and your family's needs. Having served the Great...
More >

Mary combines years of experience supporting families on a local and national level with her passion for senior care.She draws inspiration from when her parents needed care and when her parents fell ill.

Mary is a licensed clinical social worker with a Master of Social Work from Simmons College School of Social Work.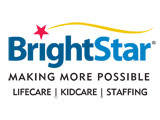 4701 Washington Ave
Ste 290
Racine, WI 53406
Established in 2007
BrightStar offers 'peace of mind' by providing home care solutions that help individuals and families live and perform at their best. We provide services that range from homemaker, errand and compani...
More >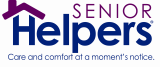 W177 N9856 Rivercrest
#214
Germantown, WI 53022
Established in 2006
At Senior Helpers of Germantown, our specialty is professional, warm and compassionate senior care that enables our clients to live independently in the comfort of their own home. Whether they need us...
More >

N88 W16624 Appleton Ave
Ste 6
Menomonee Falls, WI 53051
Established in 2010
Right at Home of Menomonee Falls, WI provides elderly care to thousands of adults in homes, assisted living communities and hospices across the country. With our at-home care, a caregiver visits your ...
More >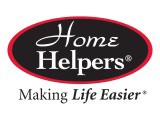 1100 56th St.
Kenosha, WI 53140
Established in 2009
Regardless of age or ability, you value your independence. Whether you?re a family caregiver or could benefit from assistance yourself, Home Helpers of Kenosha- Racine, WI can make your life easier by...
More >

1-855-490-8663
Or Request a Call: