Millersville Day Care
Search by location, read reviews, and find the perfect Millersville daycare for your family today!
12202 Mackell Lane
Bowie, MD 20715
Established in 2007
Hello parents and guardians, we are a well established family day care center. Our goal as a Christian Family child care is to provide a loving and enriching family like environment. While at the same...
More >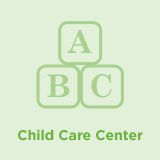 8896 Fort Smallwood Rd.
Pasadena, MD 21122
Established in 2005
**Please note - we only service those families living or working near or in Pasadena, MD. We also can only transport to local Pasadena schools.** Please call 410-360-3580 to see if we service your a...
More >