Find Home Care Services and Home Care Assistance in Miami, FL
Review local home care services and home care agencies to find the perfect caregiver for your aging loved one.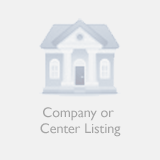 6356 Manor Lane
Miami, FL 33143
Established in 1997
Senior Care Services, Inc. is owned by Ana P., a former Elder Abuse Investigator for the State of Florida. She personally selects and hires each caregiver and has been providing professional, caring a...
More >
13899 Biscayne Blvd.
North Miami Beach, FL 33181
Established in 2010
Accessible Home Health Care of Aventura, FL is a home care provider in North Miami. Accessible is dedicated to providing their clients with compassionate care from their highly trained, experienced, a...
More >
Mary combines years of experience supporting families on a local and national level with her passion for senior care.She draws inspiration from when her parents needed care and when her parents fell ill.

Mary is a licensed clinical social worker with a Master of Social Work from Simmons College School of Social Work.
9720 Stirling Road, Suite...
Hollywood, FL 33024
Established in 2012

Assisting Hands is a full service Home Health Agency. We tailor our services to fit your needs -- whether it's one morning a week, or around the clock. Our services are available 7 days a week, 24...
More >
2525 N St Rd 7
Hollywood, FL 33021
Established in 2002

Hi, my name is Brian Gauthier, founder and Administrator of A Family Member HomeCare. I have a Health Care MBA from the University of Miami and a Masters in Gerontology from USC and have been providi...
More >
1701 NE 164 Street Suite ...
Miami, FL 33162
Established in 2013
MAZAL Nursing Services, Inc. (MNS) is a nurse registry serving family caregivers who wish to keep their family members at home rather than choosing a nursing home or assisted living facility. Our expe...
More >
99 NW 183rd Street Suite2...
Miami Gardens, FL 33169
Established in 2012

We allocate professional staff such; as RN, LPN, CNA,and HHA, to assist with any individual medical/personal needs. Star Quality Nursing Agency is a company that will strive to excel in the business...
More >
9560 SW 017 Ave Suite 101
Miami, FL 33176
Established in 2011

At Assisting Hands Home Care of Miami, our goal is to provide the highest quality of care and exceptional service. When life's events--aging, illness, or disability--make daily living difficult, we h...
More >
2881 E Oakland Park Blvd
Fort Lauderdale, FL 33306
Established in 2006

At Senior Helpers of Fort Lauderdale, FL, our specialty is professional, warm and compassionate senior care that enables our clients to live independently in the comfort of their own home. Whether the...
More >
1001 West Cypress Creek R...
Fort Lauderdale, FL 33309
Established in 1983
Griswold Home Care- a caregiver registry that connects families with the most compassionate and caring professional caregivers anywhere. This unique blend of quality and affordability means you receiv...
More >
Senior Home Care Agencies Near Miami