Find Home Care Services and Home Care Assistance in Memphis, TN
Review local home care services and home care agencies to find the perfect caregiver for your aging loved one.
In-home care is best for people who:
Wish to remain in their home and can do so safely with the right support
Need moderate to significant daily assistance
Would benefit from having a companion in the home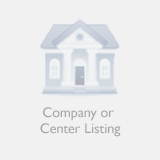 4646 Poplar Avenue
#328
Memphis, TN 38117
Established in 2012
No matter your age or condition, there is still no better place than your home for comfort, safety, and peace of mind. We offer a full range of services: Companionship Light housekeeping Laundry / Ir...
More >

7512 Corp Center Drive Suite 2
Germantown, TN 38138
Established in 2001
Visiting Angels provides seniors and adults with the needed assistance to continue living at home. With our local agency in your community, our mission is to maintain the independence and familiar sur...
More >

1779 Kirby Parkway Ste. 5A
Germantown, TN 38138
Established in 2009
Whether you need Senior Helpers' assistance 24/7 or just a few hours a day, our Memphis East office is here to help. Our service options are flexible and customizable according to your specific situat...
More >

8295 Tournament Drive Suite 150
Memphis, TN 38125
Established in 2013

Core Care Assistance, LLC provides quality, dependable, and affordable in-home personal support services to allow adults to remain independent in their home. Credentialing Core Care Assistance f...
More >

Mary combines years of experience supporting families on a local and national level with her passion for senior care.She draws inspiration from when her parents needed care and when her parents fell ill.

Mary is a licensed clinical social worker with a Master of Social Work from Simmons College School of Social Work.
6551 Hwy 305 N Suite 2
Olive Branch, MS 38654
Established in 2013

John Will Lifestyle Companions LLC is dedicated to keeping seniors healthy, happy, and safe. We offer reliable and compassionate services for seniors in their home or wherever they may need our assis...
More >

Senior Home Care Agencies Near Memphis