Maplewood Day Care
Search by location, read reviews, and find the perfect Maplewood daycare for your family today!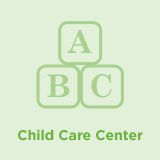 675 South Springfield Avenue
Springfield, NJ 07081
Established in 2007
Affordable quality childcare with age appropriate curriculum which includes: Arts and Crafts, Music and Dance. Government subsidies accepted. Cozy atmosphere. Bilingual Open year round Hour...
More >
410 Clermont Ter
Union, NJ 07083
Established in 2004
Imagine Nation Learning Center offers unique learning experiences in an enriching environment. We understand that the care of your child is extremely important and take great pride in your trust! We ...
More >
1350 Broad Street
Bloomfield, NJ 07003
Established in 2005
Educationally focused Child Care Open 7am - 6:30 pm M-F Infants through 5 years old Chinese Mandarin taught once a week part time available starting at 2 years old close to bus routes; in Brookda...
More >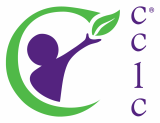 3 Penn Plaza East
Newark, NJ 07105
CCLC at Penn Plaza uses an exclusive educational program which provides unlimited opportunities for the development of the whole child. There's a unique curriculum for every age level, centered around...
More >