Manassas Day Care
Search by location, read reviews, and find the perfect Manassas daycare for your family today!
A daycare center can be a great option for your child if you:
Need care 20+ hours per week & have a monthly budget of $500 or more
Want a more social & structured environment for your child
14240 L Sullyfield Circle
Chantilly, VA 20151
Established in 2001
We have a trained, enthusiastic, caring staff. Our full day program on most school days off at NO EXTRA CHARGE. Martial arts classes, providing your child with a character building education. Mas...
More >

11166 Fairfax Blvd
Fairfax, VA 22030
Established in 1983
Looking for Quality Child Care? Infant Toddler Family day Care (ITFDC) is a network of professional child care educators with a commitment to the principle that learning begins at birth. We supp...
More >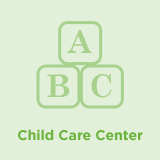 5551 Victory Loop
Manassas, VA 20112
Established in 2006
Victory Ridge is now accepting children 0-12. We are a state licensed day care. I have over 10 years of experience working with children. Excellent references are available upon request. I am a CPR/Fi...
More >

7223 Centreville Road
Manassas, VA 20111
Established in 2012
Thank you for your interest in Above & Beyond Child Care! We are a Virginia State Licensed child care center in Manassas. Owned and operated by two friendly, high energy directors with 45 years of c...
More >