Find Home Care Services and Home Care Assistance in Lynnwood, WA
Review local home care services and home care agencies to find the perfect caregiver for your aging loved one.
12020 113th Avenue Bldg C...
Kirkland, WA 98034
Established in 2004

Visiting Angels, We Care Every Day in Every Way. At Visiting Angels we provide seniors and adults with the needed assistance to continue living at home. The families we care for aren't just client...
More >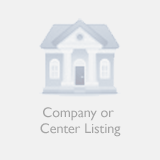 14300 Greenwood Ave. N. S...
Seattle, WA 98133
Established in 2012
At BrightStar Care of North Seattle, we offer all options of care needed to support the goals of our clients and their families. Our entire staff, from the caregivers in the home to the nurses putting...
More >
Mary combines years of experience supporting families on a local and national level with her passion for senior care.She draws inspiration from when her parents needed care and when her parents fell ill.

Mary is a licensed clinical social worker with a Master of Social Work from Simmons College School of Social Work.
10700 Meridian Ave N Suit...
Seattle, WA 98133
Established in 1996
Aging and a traumatic injury is a process that doesn't just happen to the individual--but to the whole family. Some of these changes effect where we will live, rehabilitate and age. Families too often...
More >
909 SE Everett Mall Way, ...
Everett, WA 98208
Established in 2010
We provide in-home care services "wherever home may be." Reach us anytime at (425) 290-1714 (on-call service after business hours links to a 24 hour on call phone) We at Right at Home like to ...
More >
10900 NE 4th Street
Bellevue, WA 98004
Established in 2006
LIVE LIFE YOUR WAY IN THE COMFORT OF HOME! From a few hours a week to 24/7 care, we'll tailor a home care plan to fit your lifestyle and your budget with the flexibility to change as your needs cha...
More >
410 Bellevue Way SE Suite...
Bellevue, WA 98004
Established in 2008

Capability Homecare is the ideal solution for seniors who are not wanting to live in a nursing home or with relatives. We provide seniors with the independence and freedom to live their lives as they ...
More >
14205 SE 36th ST Suite 10...
Bellevue, WA 98006
Established in 2007

Our agency offers services for children and adults with physical limitations or are dealing with chronic conditions that require assistance with daily activities. Our services range from 2 hours of ca...
More >
PO Box 22
Bellevue, WA 98009
Established in 2010

Griswold Home Care is a non-medical home care company. We refer Caregivers who provide in-home care services including personal care, homemaking, companionship, and other home care services. Grisw...
More >
6632 S. 191st Pl.
Kent, WA 98032
Established in 2012
Senior Helpers is an industry leader in providing compassionate in-home care for adults, and seniors, assisting clients with activities of daily living. We achieve our mission by recruiting, training,...
More >
12103 SE 70th St.
Newcastle, WA 98056
Established in 2009

If you are reading this, then you are taking the first steps towards improving and maintaining the quality of life for the aging loved one in your family. We believe education is crucial before making...
More >
1700 7th Ave Ste 116 PMB ...
Seattle, WA 98101
Established in 2009
What makes us unique? Seniors Helping Seniors caregivers are mostly in their early 50's up to early 60's. They are strong, vibrant and kind. They have extensive life experience which allows them to re...
More >
15250 32nd Ave S 69754
Seatac, WA 98168
Established in 2013
Chore Services * Companionship - Sitter Services * Home Care Services include, but are not limited to: HOME CARE: *Bathing *Showering *Dressing *Ambulation *Incontinence *Transferring *G...
More >
Senior Home Care Agencies Near Lynnwood