Los Angeles Preschools
Search reviews and choose the best preschool for your child!
A preschool can be a great option for your child if you:
Need care 20+ hours per week & have a monthly budget of $500 or more
Want a more social & structured environment for your child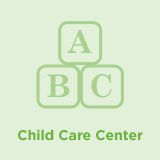 1283 S Ridgeley Dr
Los Angeles, CA 90019
Established in 1983
Maple Bear Academy is LA's premier facility for modern parents desiring a unique educational daycare experience for their infants, toddlers and preschoolers in a clean, safe and stimulating home envir...
More >
2916 Hope St.
Los Angeles, CA 90007
Established in 1989
Welcome to County Kids Place KinderCare, we are conveniently located in the heart of Los Angeles right off the 110 freeway. We take pride in excellence through our high standards. We are excited to in...
More >
4607 5th Avenue
Los Angeles, CA 90043
Established in 2008
TiNy BaBe's Playhouse is a Family Home Child Care; a home away from home for your child(ren). We adore children of all ages. Those between the ages of infancy to 5 years old are especially adorable an...
More >
975 West Carson St.
Torrance, CA 90502
Established in 1997
Welcome to Harbor UCLA Children?s Center part of KinderCare. Our Center is located on Carson St. right across the main entrance of Harbor UCLA Medical Center. Our Center is a loving and learning envir...
More >