Los Altos Day Care
Search by location, read reviews, and find the perfect Los Altos daycare for your family today!
A daycare center can be a great option for your child if you:
Need care 20+ hours per week & have a monthly budget of $500 or more
Want a more social & structured environment for your child
794 East Duane Avenue
Sunnyvale, CA 94085
CCLC Sunnyvale follows the Guided Discovery curriculum which focuses on a learn-by-play philosophy. By providing the children with the tools for age appropriate learning, we are helping to develop sel...
More >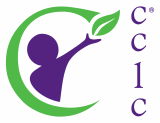 848 Ramona Street
Palo Alto, CA 94301
The Downtown center believes in a play based philosphy using CCLC's Guided Discovery curriculum. Children are taught, shapes, colors, numbers, letters through play(i.e. games, songs, stories and inter...
More >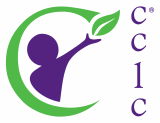 201 Covington Road
Los Altos, CA 94024
CCLC (Children's Creative Learning Centers) provides early childhood education solutions designed especially to meet the needs of working families. CCLC works hand in hand with employers to provide on...
More >