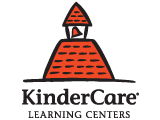 Knightdale KinderCare
Child Care Center 200 Forest Dr., Knightdale, NC 27545 919-323-8459
Welcome to Knightdale KinderCare! We are very excited to have you join our family! We believe in developing the whole child with an emphasis on assisting your child's growth with their social, emotional, cognitive and physical development.

Here at Knightdale KinderCare you can rest assured that your child will be safe and receive the most positive educational experience during their early years!
About this program
SERVICES OFFERED
Up to 6 months
7 months-3 years
4-6 years
7-11 years
12+ years
After school programs
Before school programs
Summer camp
HOURS
6:00AM - 6:00PM
6:00AM - 6:00PM
6:00AM - 6:00PM
6:00AM - 6:00PM
6:00AM - 6:00PM
Closed
Closed
Reviews
Average User Rating:

Parent says:

We recently moved to the area and I was so worried about daycare. My first tour there was nice and everyone treated us well. I decided to let my child go there. She was only there for 2 weeks. On her first day there was a letter laying beside check in stating that the teacher she was supposed to have was no longer with the school! No one ever mentioned that to us, also my child was hurt minorly a few times and we never recieved a report nor did anyone mention it. My husband was told that the director would stay and speak with him on my childs last day, needless to say when he showed up she was gone. I would not recommend this for anyone.