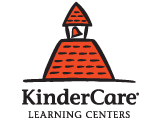 Welcome to KinderCare of Avon!!! Thank you for your interest in our center. Our center team is committed to working with each family to fulfill your child's individual needs. We are dedicated to helping create a fun, safe, and nurturing learning environment that works best for you and your family. We welcome the opportunity to show you and your family what we can do for you!!

What do these symbols mean?
Means they have passed our pre-screen criteria
Means they have not passed one or more of our pre-screen criteria or have not been pre-screened
When we do pre-screen, what do we look for?
During the pre-screening process our CareForce team:
Verifies profile information for accuracy
Cross checks the Better Business Bureau for accreditation and reputation ratings
Conducts an online media search for negative, newsworthy incidents
Performs an overall reputation check by reading a sample of online reviews
Please note that the CareForce pre-screening results do not reflect a care provider's licensing status. Learn more about licensing information for child care centers and in-home day cares
Information reviewed during the pre-screening process can change at any time. Accordingly, please make sure you perform your own research on the care providers you are considering and feel completely comfortable with the company or individual you have selected. Ultimately, you are solely responsible for selecting an appropriate care provider for you and your family.
About this program
SERVICES OFFERED
Up to 6 months
7 months-3 years
4-6 years
7-11 years
12+ years
After school programs
Before school programs
HOURS
6:30AM - 6:00PM
6:30AM - 6:00PM
6:30AM - 6:00PM
6:30AM - 6:00PM
Closed
Closed
Closed
Reviews
Average User Rating:
Teacher / says:
There are many nice qualities about this facility. It is very new and up to date. I do not know about the new staff, but the new manangement lost many great teachers and workers when they took over. Really ashame, we had loved it there and had to pull both of our children from the facility. New management didn't show any care even though the facility was not "full." To any of the workers that have been there since the grand opening, they are awesome! In my opinion the price is very expensive and wish the daycare would have been a learning facility, rather then a babysitter type location. Maybe things have changed in 2013, but we had to leave in 2012. Our children are at an O.D.E. (Ohio Dept. Education)preschool for half the price and coming home talking a ton! Feel free to check the place out yourself, but definitely read the fine print, go in without and appointment to see them in action, and take time to meet the teachers and see if they really do follow a curriculum. Also make sure the work your child brings home is his/her own, they didn't always label things and sent whatever they wanted home.