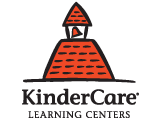 KinderCare at Prairie Stone
Child Care Center 5100 Sedge Blvd., Hoffman Estates, IL 60192 847-906-2512
Prairie Stone KinderCare provides fun and educational programs for children ages 6 weeks to 12 years. Our passion is what makes our school different. We have a passion for teaching and caring for children that leads us to develop the whole child- socially, emotionally, physically and intellectually. In doing so, we make learning fun.
About this program
SERVICES OFFERED
Up to 6 months
7 months-3 years
4-6 years
7-11 years
12+ years
After school programs
Before school programs
Summer camp
HOURS
6:30AM - 6:30PM
6:30AM - 6:30PM
6:30AM - 6:30PM
6:30AM - 6:30PM
6:30AM - 6:30PM
Closed
Closed
Reviews
Average User Rating:
The R says:
I have two children that attend this daycare and the staff at this facility are just phenomenon. The staff are educated, organized, attentive, caring, and I can truly say they geninuely love and adore my kids. I refuse to relocate to another city where my new job is because my children have such an outstanding rapport with the staff and kids at this facility... I've experienced a few other daycares before I located Kindercare of Prairie Stone, I must say they are the best that I've encountered thus far!!!
"The Ross Family"