Kent Day Care
Search by location, read reviews, and find the perfect Kent daycare for your family today!
A daycare center can be a great option for your child if you:
Need care 20+ hours per week & have a monthly budget of $500 or more
Want a more social & structured environment for your child
2508 SE 16th ST
Renton, WA 98058
Established in 2012
We believe that the first years of a child's life is by far the most important, helping to lay the foundation for all intellectual and emotional development to follow. Through nurturing and individual...
More >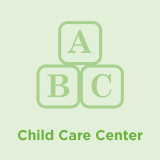 1109 S. 207th St.
Seatac, WA 98198
Established in 1992
Hello, My name is Sue Gilbert and I have been looking after children in my own home for 20 plus years. I do many hands on crafts, music, large and small motor skills and all the basic ABC's, 123's, c...
More >