Katy Tutoring Services
Read reviews, request information and choose the right service for you! Choose from 143 local tutoring and test prep services.

19734 Katy Freeway
Houston, TX 77094
Learning isn't one size fits all. That's why Sylvan takes a customized approach to learning. - We tailor a learning plan exactly to your child's needs. - We create a custom learning experience that...
More >

Copper Shore Circle
Houston, TX 77095
Established in 2013
Personal home tutoring by Rice University graduates and students for all subjects and ages. * Affordable Rates * Discounts Available * Group Rates Available Subjects include: * SAT * ACT * M...
More >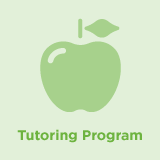 24811 Westheimer Pkwy
Katy, TX 77494
Established in 2009
ABA therapy clinic for children 4 years of age and older. In - Home ABA services for children younger than 4 years of age. Group Academy of 4 - 1 student/teacher ratio for children 6 years of age th...
More >