Katy Tutoring Services
Read reviews, request information and choose the right service for you! Choose from 140 local tutoring and test prep services.
A tutoring center can be a great option for your child if you:
Need convenient hours and flexible scheduling
Want a professional assessment of your child's specific tutoring needs
19734 Katy Freeway
Houston, TX 77094
Learning isn't one size fits all. That's why Sylvan takes a customized approach to learning. - We tailor a learning plan exactly to your child's needs. - We create a custom learning experience that...
More >


Online Test Preparation
Houston, TX 77079
Established in 2010
TestingMom.com is an online school enrichment for children in pre-K through 6th grade (ages 12 and under). Our mission is to deliver gifted and talented education enrichment materials right to your fi...
More >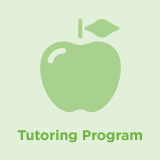 24811 Westheimer Pkwy
Katy, TX 77494
Established in 2009
ABA therapy clinic for children 4 years of age and older. In - Home ABA services for children younger than 4 years of age. Group Academy of 4 - 1 student/teacher ratio for children 6 years of age th...
More >