Find Home Care Services and Home Care Assistance in Jacksonville, FL
Review local home care services and home care agencies to find the perfect caregiver for your aging loved one.
In-home care is best for people who:
Wish to remain in their home and can do so safely with the right support
Need moderate to significant daily assistance
Would benefit from having a companion in the home
1730 Shadowood Lane Suite 360
Jacksonville, FL 32207
Established in 2009
At Preferred Care at Home we care for those you care about. When you choose a home care service, one consideration stands above all else - the quality of the personnel who will be at your loved one's ...
More >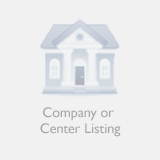 1558 Marble Lake Dr
Jacksonville, FL 32221
Established in 2012
Jacksonville's Best Caregivers are carving a unique niche in the Home Health business throughout northeast Florida. Business Owners Rosalind Marshall and Sheri Toifel are setting standards that their...
More >

8164 Crosswind Road
Jacksonville, FL 32244
Established in 2013

Homemaker/Companion Agency - companionship, meal preparation and monitoring, laundry, errands, housekeeping, and recreational activities. Alzheimer's care. Facility care. Committed to excellence, co...
More >

Mary combines years of experience supporting families on a local and national level with her passion for senior care.She draws inspiration from when her parents needed care and when her parents fell ill.

Mary is a licensed clinical social worker with a Master of Social Work from Simmons College School of Social Work.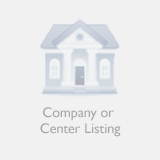 1832 University Blvd.
Jacksonville, FL 32216
Established in 2012
CareMinders Home Care is dedicated to delivering compassionate non-medical and skilled care to clients at home by trained and dedicated staff who continuously strive for excellence. We provide persona...
More >

10151 Deerwood Park Blvd. Building 200 Suite 250
Jacksonville, FL 32256
Established in 2012
Flexibility is what you want and Griswold Home Care is able to provide flexible home care services to clients and their families. Griswold Home Care has been in the non-medical home care business sinc...
More >

Senior Home Care Agencies Near Jacksonville