Hudson Tutoring Services
Read reviews, request information and choose the right service for you! Choose from 54 local tutoring and test prep services.

8900 Darrow Rd., Ste. H106
Twinsburg, OH 44087
Learning isn't one size fits all. That's why Sylvan takes a customized approach to learning. - We tailor a learning plan exactly to your child's needs. - We create a custom learning experience that...
More >

Online Tutors
Northfield, OH 44067
Established in 2004
The team at TakeLessons has been connecting students with the best local teachers and tutors teachers since 2004. We pride ourselves on providing safe, affordable, convenient lessons to students of al...
More >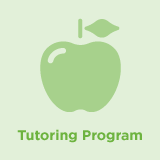 5243 Cheswick Drive
Solon, OH 44139
Established in 1998
I am the owner of the tutoring company called The Learning Counts Company. My colleague and I provide tutoring for children in grades kindergarten-college in all subject areas. We specialize in math...
More >