Houston Tutoring Services
Read reviews, request information and choose the right service for you! Choose from 180 local tutoring and test prep services.
3361 Westpark Dr
Houston, TX 77005
Established in 1994
At THE TUTORING CENTER, we have a clear mission for every child who studies with us. -First, your child will develop stronger academic skills in Reading, Math, and Writing. -Second, your child w...
More >

One-on-One Music Lessons In-Studio or In-Home
Houston, TX 77002
Established in 2004
The team at TakeLessons has been connecting music students with the best local music and voice teachers since 2004. We pride ourselves on providing safe, affordable, fun music lessons to students of a...
More >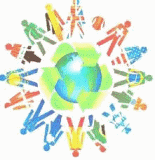 Guaranteed 1 on 1 Certified Support; Special Needs and K-College
Houston, TX 77002
Established in 2009
Effective Tutoring Services provides families risk-free, guaranteed, one-on-one, small group and online academic instruction through specialized, licensed teachers. We support families nationwide wit...
More >

3701 W. Alabama, Suite 390
Houston, TX 77027
Established in 2008
Firat Educational Solutions (FES), LLC provides state-of-the-art academic counseling services to students of all ages in the Greater Houston area. What sets us apart is the fact that our services...
More >