Home Care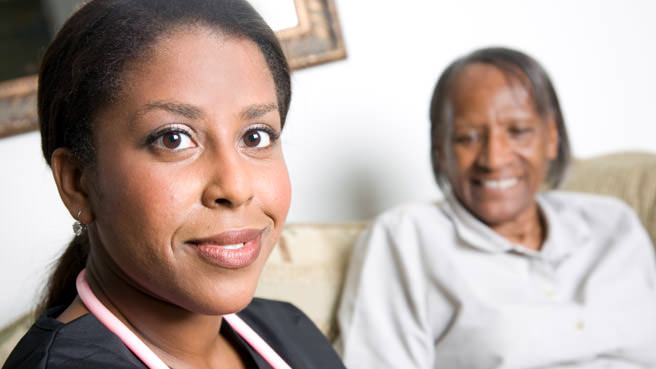 Get advice for understanding senior caregiving options, creating a home care plan and finding a senior caregiver or agency.
| | | |
| --- | --- | --- |
| Most elders would prefer to stay in their own homes, where they know their neighbors and can associate memories... | Adult day programs are designed for older adults and can be a cost-effective alternative to home care. Adult day programs offer a coordinated program of professional care in settings that can range from... | As her parents' health declined, Lori LaBey found herself increasingly responsible for managing their medical information. She had to keep track of doctors' appointments, manage medications and be on the... |
As more elders are choosing to age in place there is an increasing need for in-home assistance.   There are a variety of home-care options, including both medical and non-medical care.  Medical care is usually provided by a skilled nurse from a Medicare-certified agency, such as the visiting nurses.  Skilled home-care is a Medicare Part B benefit and the person receiving the care is required to be home-bound.  The care is usually short-term following an inpatient hospitalization.  Examples of the type of conditions requiring skilled nursing might be post-surgery wound care, monitoring vital signs for an unstable medical condition or pain medication management.  In addition, physical therapy following a hip or knee replacement is usually a covered benefit.   A physician's order is required for care to be covered by Medicare.
Non-medical care includes personal care, homemaking and companion services.  Personal care includes assistance with the activities of daily living (ADLs) such as eating, bathing, dressing, toileting, and transferring.  Hands-on care is provided by home care or personal care aides who may be certified or licensed by the state.  Companions or homemakers can assist with light housekeeping, grocery shopping, laundry, meal preparation, medication prompting, transportation and socialization.  They do not provide hands-on care and are not usually certified or licensed.  Both personal care and homemaking/companionship are considered non-skilled assistance.  The national average cost for non-skilled care hired through an agency is $18 per hour with a range of $15 - $25 per hour depending on the geographical location.  The average cost of independently hiring a caregiver can lower costs by 10-30%.  There are benefits and drawbacks to both going through and agency or hiring independently.  If you choose to go through a home care agency they do the background checks for you, their workers are usually licensed and bonded, they handle tax and liability insurance, provide supervision and back up coverage.  Agencies usually cost more, have a minimum number of hours required per shift, and you may have multiple caregivers.  Hiring privately gives you more control over who you hire, may be less expensive and may be able to provide more flexibility.  However, hiring independently means that you are responsible for taxes, Social Security withholding, supervision, back up care and liability issues.
Home Care Resources By State
Visit Sheila's Blog
Get advice and tips for your family from our founder (and chief mom officer), Sheila Lirio Marcelo.