Find Home Care Services and Home Care Assistance in Hampton, VA
Review local home care services and home care agencies to find the perfect caregiver for your aging loved one.
In-home care is best for people who:
Wish to remain in their home and can do so safely with the right support
Need moderate to significant daily assistance
Would benefit from having a companion in the home
128 Church Street
Poquoson, VA 23662
Established in 2013
Comfort@Home is a home care company that combines therapeutic recreation and non-medical companion services together. We provide standard bathing & dressing help, meal prep, med reminders or delivery...
More >
P.O. Box 9587
Chesapeake, VA 23321
Established in 1997

Since 1997, Home Helpers has been a leader in home care services. Our dedicated caregivers provide one-on-one care to seniors, new & expectant mothers, working parents, and individuals right in the c...
More >
999 Waterside Dr Suite 25...
Norfolk, VA 23513
Established in 2013

Acti-Kare has become an industry leader by offering high quality home care to seniors and other clients needing assistance, such as new mothers and their children, those recovering from surgery or oth...
More >
240 Clearfield Ave
Virginia Beach, VA 23462
Established in 2003

Created by a local owner who vowed to "do it differently" because his grandparents received poor care, Seniorcorp distinguishes itself among other in-home care services. We are committed to hiring ...
More >
Mary combines years of experience supporting families on a local and national level with her passion for senior care.She draws inspiration from when her parents needed care and when her parents fell ill.

Mary is a licensed clinical social worker with a Master of Social Work from Simmons College School of Social Work.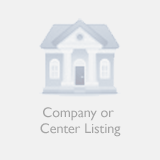 P.O.Box 2328
Chesapeake, VA 23327
Established in 2014
Yield Caregiver Home Care finds you a caregiver based on your requirements. We recruit, pre-screen our applicants by completing their criminal background search, verifying they are bonded, employment...
More >
346 Main Street
Smithfield, VA 23430
Established in 2004

Home Sweet Home Care Inc. was founded in 2004 by Shirley McGee who was inspired, by her mother, to create a company that helps the elderly, as well as the families, friends and neighbors who help care...
More >
PO Box 65094
Virginia Beach, VA 23467
Established in 2014

Runners with Helping Hands was started by Coppin State University trained Registered Nurse Abolore BSN, RN. Abolore has been a practicing RN for 12 years in the areas of Geriatric, Critical Care a...
More >
6515 G Washington Mem Hwy...
Yorktown, VA 23692
Established in 2006
Home Helpers - Yorktown provides care for seniors and those facing life challenges in your home, at the hospital, nursing home, assisted living facility or retirement community. We go where we are nee...
More >
Senior Home Care Agencies Near Hampton