Find Home Care Services and Home Care Assistance in Greenville, SC
Review local home care services and home care agencies to find the perfect caregiver for your aging loved one.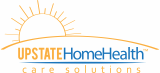 33 Market Point Drive
Greenville, SC 29607
Established in 2011
Upstate Home Health Care Solutions is a locally owned non-medical home care agency that is committed to providing high quality, client-centered, affordable home care to our clients. Our aim is to assi...
More >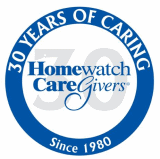 1200 Woodruff Rd
A-3
Greenville, SC 29607
Established in 1979
Homewatch CareGivers is here to provide your loved one with home care services to keep them safe and independent. We proudly serve Greenville County and the surrounding areas. When someone is experi...
More >

Mary combines years of experience supporting families on a local and national level with her passion for senior care.She draws inspiration from when her parents needed care and when her parents fell ill.

Mary is a licensed clinical social worker with a Master of Social Work from Simmons College School of Social Work.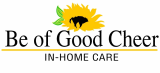 P.O. Box 67
Taylors, SC 29687
Established in 2011
Be of Good Cheer In-Home Care is a licensed and bonded Homemaker/Companion Agency. Our vision comes from John 16:33 which says "...but be of good cheer; I have overcome the world." We serve our commun...
More >

901 W Poinsett Sreet
Greer, SC 29652
Established in 2012
Are you looking for an affordable alternative to assisted living or skilled care? Do you desire to keep your loved one at home? Do you need one on one care that facilities can not offer? TiHill Homeca...
More >

124 Sweeney Road
Simpsonville, SC 29680
Established in 2012
Qualtiy Home Health Care Services are CPR & BLS Certified. We are Affordable, Compassionate and treat your Loved ones with Respect in a Dignified manner in the Comfort of their own home. Services Pr...
More >

247 Bridgeport Dr
Boiling Springs, SC 29316
Established in 2012
Care for Your Loved One: At Elite Home Care understand the way you feel about quality care for your loved one. Our focus is always on reliability, safety, and listening to our clients needs. We will t...
More >

1-855-490-8663
Or Request a Call:
Senior Home Care Agencies Near Greenville