Great Neck Day Care
Search by location, read reviews, and find the perfect Great Neck daycare for your family today!
A daycare center can be a great option for your child if you:
Need care 20+ hours per week & have a monthly budget of $500 or more
Want a more social & structured environment for your child
2552 Kingsland Ave
Bronx, NY 10469
Established in 2009
We offer a wide range of educational activities, as well as fun hands-on activities. Our pledge to each parent is that their child will be in a safe and nurturing environment. We want all children to ...
More >
2049 Watson Ave.
Bronx, NY 10472
Established in 2011
Honeybee NYC Daycare is located in the Bronx, NY. We are a fully licensed and equipped home daycare center. We provide children with a fun and exciting learning environment in a loving and warm, home-...
More >
32-20 108th Street
East Elmhurst, NY 11369
Established in 1983
A Child's Place is a daycare/dayschool serving families that have children from 2 months old thru 4th grade. We are a family owned community based private school that has been in business for 30 years...
More >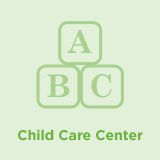 374 Uniondale Avenue
Uniondale, NY 11553
Established in 1999
At D&D Daycare we believe in providing a safe and nurturing foundation that will enhance your child`s social,emotional,physical,and cognitive development. We believe early childhood education should b...
More >