Goodwin Place Operations
Senior Housing 55 Goodwin Pl , \N Brooklyn, NY 11221 Call (855)-490-8669 to learn more from a Senior Care Advisor.
About this community
Another popular option: Home care individuals
Brooklyn, NY

HHA, PCA Certified Part/Full-time

I love working in this kind of field like to help others in their needs, have a lot of patience, caring, understanding,...

Brooklyn, NY

Full Time Caregiver

My experiences include, Home Care services, Assisted Living facilities and Nursing Home with a combination of 6...

Brooklyn, NY

Full Time Work And Always Ready

I have 12 years experience taking care of seniors. I like taking care of them because no matter what age I am I...
Find home care individuals near you:
Close

Join FREE today!
Other popular communities
351 River Rd
Edgewater, NJ 07020
Sunrise of Edgewater welcomes residents seeking outstanding care, innovative services and comfortable accommodations. Located just minutes from New York City, Sunrise of Edgewater is conveniently situ...
More »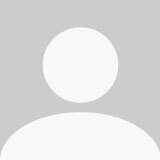 55-15 Little Neck Parkway
Little Neck, NY 11362
Scenically situated in Little Neck, New York, Brandywine Senior Living at The Savoy provides an affordable, elegant environment for older adults who require a degree of personal assistance, but also d...
More »
520 Prospect Ave
West Orange, NJ 07052
We offer a home like setting and cheerful smiles from our professional staff who greet you every day. Our caring staff offers the assistance you need while respecting your independence. Our peaceful...
More »
Need Assistance?
Connect with a Senior Care Advisor for support.
Call today:
855-490-8652

Join the conversation
with Groups@Care
Latest Topic
Shared Wisdom
Latest Topic
It's always said hindsight is 20/20. What do you wish you could have done differently as a long-distance caregiver?