Glendale Camps
Search now to find the best camp for your child!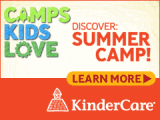 2916 Hope Street
Los Angeles, CA 90007
Get set for a thrill-filled summer! Our age-specific, kid-approved camps add up to a season of discovery and fun for preschool to school-age children. This year, our 12 weeks of camps fall into six gr...
More >

7162 Beverly Blvd
Los Angeles, CA 90036
Established in 2013
Ages 4-12. July 17-August 9th. 9am-3pm. Santa Monica, CA. Sports Champs, Los Angeles' premiere multi-platform sports camp, was developed by local and national top-tier coaches to give campers the cutt...
More >