Glen Burnie Day Care
Search by location, read reviews, and find the perfect Glen Burnie daycare for your family today!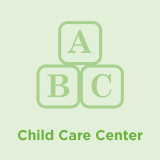 8896 Fort Smallwood Rd.
Pasadena, MD 21122
Established in 2005
**Please note - we only service those families living or working near or in Pasadena, MD. We also can only transport to local Pasadena schools.** Please call 410-360-3580 to see if we service your a...
More >

1201 Maple Ave
Halethorpe, MD 21227
Established in 2008
All About Children Learning Center in Arbutus United Methodist Church (first floor) and provides a safe, loving environment for children. We accept children from infant to 5 years of age. We play deve...
More >