Find Home Care Services and Home Care Assistance in Gilroy, CA
Review local home care services and home care agencies to find the perfect caregiver for your aging loved one.
In-home care is best for people who:
Wish to remain in their home and can do so safely with the right support
Need moderate to significant daily assistance
Would benefit from having a companion in the home
14777 Los Gatos Blvd
Suite 104
Los Gatos, CA 95032
Established in 2011
Home Care Assistance of Los Gatos is proud to serve in the heart of the South Bay Area community. We are located down the street from the Good Samaritan Medical Complex in Los Gatos, directly across t...
More >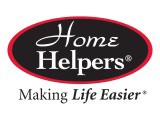 343 Soquel Ave
Ste 100
Santa Cruz, CA 95062
Established in 2005
Home Helpers serves Alameda and Contra Costa counties. Rated #1 by Entrepreneur Magazines in 2006 through 2011. Home Helpers' personalized senior care services are tailored to meet your needs. Selec...
More >

10096 Soquel Drive
Suite 4
Aptos, CA 95003
Established in 1979
Victorian Home Care is a leading provider of non-medical home care services in Monterey and Santa Cruz Counties in California. Founded by healthcare professionals, we have served local families for ov...
More >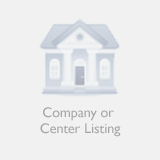 1132 California Avenue
Los Banos, CA 93635
Established in 2011
Our commitment at Angels On Duty Senior Care LLC is to do the right thing for each family at the highest level possible. Our goal is to find the right care provider for your loved one, based on the f...
More >

Mary combines years of experience supporting families on a local and national level with her passion for senior care.She draws inspiration from when her parents needed care and when her parents fell ill.

Mary is a licensed clinical social worker with a Master of Social Work from Simmons College School of Social Work.
5655 Silver Creek Valley Rd.
Ste. 712
San Jose, CA 95138
Established in 2012
We provide quality in-home care that you can trust to ensure a secure independent living situation with a personal touch. Our services are extensive, our fees are flexible, and our caregivers are ava...
More >

1-855-490-8663
Or Request a Call: