Frisco Day Care
Search by location, read reviews, and find the perfect Frisco daycare for your family today!
A daycare center can be a great option for your child if you:
Need care 20+ hours per week & have a monthly budget of $500 or more
Want a more social & structured environment for your child
200 N. Jordan R./ PO Box 1445
McKinney, TX 75070
Established in 1987
Heritage Learning Center is truly McKinney's hidden treasure. In business over 25 years, we are tucked away on a beautiful three-acre campus off Virginia Parkway between Hardin and US 75. Heritage s...
More >

915 Crystal Lake Dr
Frisco, TX 75034
Established in 2009
An excellent in-home preschool for your precious child. At Bright Start Leadership Academy, we believe that from preschool through 12 years are very important stages of life and we'll be delighted to...
More >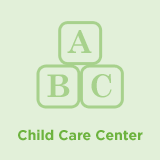 8601 Clear Sky Drive
Plano, TX 75025
Established in 1998
Passionate Certified Teacher with In-Home Licensed Daycare Has 2 Openings I would love the opportunity to love and nurture your child(ren) while at the same time offer an awesome educational founda...
More >


5925 Hillcrest Road
Frisco, TX 75035
We provide individual attention to your child in a fun and nurturing environment. Our school features a free diaper and training pants service, a nationally-recognized curriculum including Kindermusik...
More >