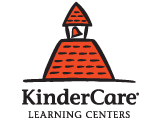 Fielday School KinderCare
Our experts designed our classrooms - and every activity and lesson - to help prepare your child for success in school and beyond. With designated learning centers such as dramatic play and blocks in ...
More

What do these symbols mean?
Means they have passed our pre-screen criteria
Means they have not passed one or more of our pre-screen criteria or have not been pre-screened
When we do pre-screen, what do we look for?
During the pre-screening process our CareForce team:
Verifies profile information for accuracy
Cross checks the Better Business Bureau for accreditation and reputation ratings
Conducts an online media search for negative, newsworthy incidents
Performs an overall reputation check by reading a sample of online reviews
Please note that the CareForce pre-screening results do not reflect a care provider's licensing status. Learn more about licensing information for child care centers and in-home day cares
Information reviewed during the pre-screening process can change at any time. Accordingly, please make sure you perform your own research on the care providers you are considering and feel completely comfortable with the company or individual you have selected. Ultimately, you are solely responsible for selecting an appropriate care provider for you and your family.
About this program
SERVICES OFFERED
Up to 6 months
7 months-3 years
4-6 years
7-11 years
12+ years
After school programs
Before school programs
HOURS
6:00AM - 6:30PM
6:00AM - 6:30PM
6:00AM - 6:30PM
6:00AM - 6:30PM
Closed
Closed
Closed
Reviews
Average User Rating:
Lacie C says:
I felt like I should have gone home for a shower after taking a tour. The toddler classroom was so hot, I was sweating the few minutes I was in there, one teacher was changing a little girls diaper with her private area in plain view for everyone to walking by, no shame changing her when strangers walked in. The whole center smelled, not clean, but stale, musty, and dirty. The teachers themselves had greasy hair and one in particular looked like she was hung over from a long night out. This place is way too over priced for what it provides.