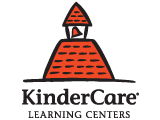 Hawkins Road KinderCare
Child Care Center 1481 Hawkins Road, Fenton, MO 63026 641-715-9148
KinderCare Learning Centers is the leading provider of child day care and education. Age-appropriate programs and a staff of dedicated teachers ensure that children get the positive learning experiences they need to grow up happy and confident. KinderCare Learning centers provide a safe and caring environment that promotes learning and child development.
About this program
SERVICES OFFERED
Up to 6 months
7 months-3 years
4-6 years
7-11 years
12+ years
After school programs
Before school programs
Summer camp
HOURS
6:00AM - 6:30PM
6:00AM - 6:30PM
6:00AM - 6:30PM
6:00AM - 6:30PM
6:00AM - 6:30PM
Closed
Closed
Reviews
Average User Rating:


Javeeda S says:

The Hawkins KinderCare provides quality daycare services for infants to 7year age groups from 6am to 6.30pm mon-fri with before school and afterschool activities along with summer camps.