Exton Tutoring Services
Read reviews, request information and choose the right service for you! Choose from 105 local tutoring and test prep services.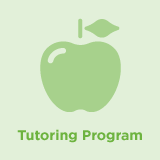 64 Uwchlan Ave #252
Exton, PA 19341
Established in 2002
Quality baton twirling, cheerleading, and tumbling instruction.

309 East Lincoln Highway #102
Exton, PA 19341
Established in 2005
At Triumph Tutoring, we simplify the process of finding the right private tutor for your student. Our tutors come pre-screened and highly qualified in the subject matter. We tutor towards the student'...
More >


One-on-One Music Lessons In-Studio or In-Home
West Chester, PA 19381
Established in 2004
The team at TakeLessons has been connecting music students with the best local music and voice teachers since 2004. We pride ourselves on providing safe, affordable, fun music lessons to students of a...
More >

260 N. Pottstown Pike, Suite #36
Exton, PA 19341
Established in 2012
Eye Level is an individualized supplemental education program. The program offers Math and English to students of all ages and abilities. The program fits to the specific needs of the individual ch...
More >