Find a Eugene, OR Retirement Community and Retirement Home
Search by location, read about amenities and features and find a quality retirement community for your loved one!

2525 Cal Young Road
Eugene, OR 97401
Located in the heart of the "Emerald City," Sheldon Oaks sits in a lovely, affluent neighborhood within easy walking distance of shopping, medical offices, golfing and restaurants. Eugene is a haven f...
More >


3720 N Clarey St
Eugene, OR 97402
Established in 2001
We offer a home like setting and cheerful smiles from our professional staff who greet you every day. Our caring staff offers the assistance you need while respecting your independence. Our peaceful...
More >

Mary combines years of experience supporting families on a local and national level with her passion for senior care.She draws inspiration from when her parents needed care and when her parents fell ill.

Mary is a licensed clinical social worker with a Master of Social Work from Simmons College School of Social Work.

2615 Lone Oak Way
Eugene, OR 97404
Lone Oak Assisted Living offers 70 assisted-living apartments in a traditional-style community in Eugene, Oregon. We offer a wide range of services designed to foster comfort and love. Our caring staf...
More >


4700 SW Hollyhock Circle
Corvallis, OR 97333
Nestled in the rural splendor of Oregon's stunning countryside, Stoneybrook Lodge offers the convenience of the city and the quiet comfort of the country. We're located in a peaceful neighborhood of C...
More >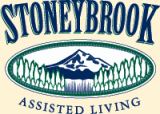 4650 SW Hollyhock Cir
Corvallis, OR 97333
Stoneybrook Assisted Living in beautiful Corvallis, Oregon, combines the care seniors need, the convenience they value, and the independence they cherish. Stoneybrook Assisted Living in Corvallis is ...
More >


500 E 6th Ave
Junction City, OR 97448
Junction City Retirement and Assisted Living offers the ideal choice for both assisted living and independent living in the Junction City area. Our peaceful and attractive community is the ideal place...
More >

1-855-490-8663
Or Request a Call:
Retirement Communities Near Eugene