Elkridge Day Care
Search by location, read reviews, and find the perfect Elkridge daycare for your family today!
A daycare center can be a great option for your child if you:
Need care 20+ hours per week & have a monthly budget of $500 or more
Want a more social & structured environment for your child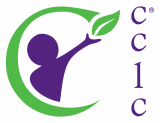 7500 Security Blvd., Rm. 1-23-07
Baltimore, MD 21244
First Foundations Learning Center uses an exclusive educational program which provides unlimited opportunities for the development of the whole child. There's a unique curriculum for every age level, ...
More >

6030 Tamar Drive
Columbia, MD 21045
Established in 2010
All About Children Learning Center in Jeffers Hill Neighborhood Center provides a safe, loving environment for children. We accept children from 2 to 5 years of age. We play developmentally appropriat...
More >

9180 D4 Rumsey Road
Columbia, MD 21045
Established in 2011
Our Chinese language after school program is the hallmark offering at New West Learning Center, where we offer Chinese language instruction in conjunction with a robust physical fitness program. Our ...
More >