Elder Law and Legal Information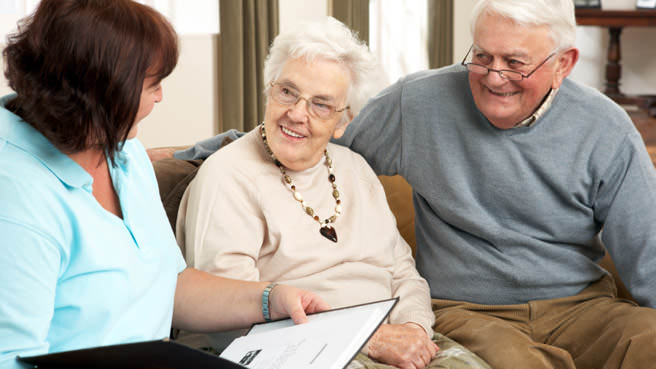 Get tips on elder law issues that seniors and caregivers need to be aware of, such as health care directives, powers of attorney, and veterans benefits.
| | | |
| --- | --- | --- |
| Many veterans and their spouses are unaware of a benefit they are entitled to that could help them pay for care as they age... | You are in the waiting room of a hospital while a loved one - your parent, a partner, a spouse - is in surgery. The surgeon comes out to discuss the case with you and to ask for your permission to proceed,... | What can you do if a family member is losing the ability to manage his affairs and is making bad decisions? We sat down with our elder law expert, Harry Margolis, for insight into this difficult situation.... |
There are key legal documents to have in order as a person ages. These documents ensure that your loved one's wishes will be followed in the event he cannot make decisions for himself. It is always best to discuss getting these documents in order before there is an actual need for them. The best place to start is by finding a qualified expert to assist with this process. Elder law attorneys specialize in senior care and it is best to work with one who is a Certified Elder Law Attorney or a member of the National Academy of Elder Law Attorneys. Speak with an elder law attorney about the following documents:
Power of Attorney: The appointed power of attorney will represent or act on behalf of the loved one in private affairs, business or other legal matters. The kinds of decisions the senior would like made can be specified.
Health Care Proxy or Living Will: This person can make health care decisions for the loved one in the event that the individual is unable. The senior can specify instructions about care and treatment.
HIPAA Release Form: Also known as a medical release form. This form must be signed by the senior in order for you to speak with the medical team. You are a ble to share your concerns with the doctor without it, but the doctor will not be able to release any information or discuss treatment planning with you.
Will: A will allows the person to name an individual to manage her estate and provide for the transfer of property and assets upon death.
It is important that trusted family or friends know where all of these legal documents are stored, as well as other important documents regarding finances. Legal documents must be completed by a senior who is competent, or has mental capacity to make sound judgments. If there is any question about a person's competency a physician will be required to make an evaluation. If the individual is deemed incompetent a guardian will need to be appointed. This can be a lengthy and expensive process. This is most often the case for individuals who have moderate to advanced dementia or other illnesses which affect their mental status.
Elder Law and Legal Resources By State
Visit Sheila's Blog
Get advice and tips for your family from our founder (and chief mom officer), Sheila Lirio Marcelo.