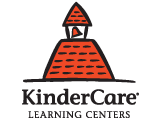 Ebert KinderCare
Child Care Center 1875 Ebert Ave., Kettering, OH 45439 937-203-4008
KinderCare Learning Centers is the leading provider of child day care and education. Age-appropriate programs and a staff of dedicated teachers ensure that children get the positive learning experiences they need to grow up happy and confident. KinderCare Learning centers provide a safe and caring environment that promotes learning and child development.
About this program
SERVICES OFFERED
Up to 6 months
7 months-3 years
4-6 years
7-11 years
12+ years
After school programs
Before school programs
Summer camp
HOURS
6:00AM - 6:00PM
6:00AM - 6:00PM
6:00AM - 6:00PM
6:00AM - 6:00PM
6:00AM - 6:00PM
Closed
Closed
Reviews
Average User Rating:


Chance says:

Tried contacting this business for info, child care etc several times and did not receive a response back!