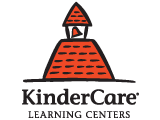 Eagan North KinderCare
Child Care Center 1101 Town Centre Dr., Eagan, MN 55123 651-252-4957
We are looking forward to meeting you! Please contact us to set up a tour of our NAEYC accredited center today!
What do these symbols mean?
Means they have passed our pre-screen criteria
Means they have not passed one or more of our pre-screen criteria or have not been pre-screened
When we do pre-screen, what do we look for?
During the pre-screening process our CareForce team:
Verifies profile information for accuracy
Cross checks the Better Business Bureau for accreditation and reputation ratings
Conducts an online media search for negative, newsworthy incidents
Performs an overall reputation check by reading a sample of online reviews
Please note that the CareForce pre-screening results do not reflect a care provider's licensing status. Learn more about licensing information for child care centers and in-home day cares
Information reviewed during the pre-screening process can change at any time. Accordingly, please make sure you perform your own research on the care providers you are considering and feel completely comfortable with the company or individual you have selected. Ultimately, you are solely responsible for selecting an appropriate care provider for you and your family.
About this program
SERVICES OFFERED
Up to 6 months
7 months-3 years
4-6 years
7-11 years
12+ years
After school programs
Before school programs
Summer camp
HOURS
6:00AM - 6:00PM
6:00AM - 6:00PM
6:00AM - 6:00PM
6:00AM - 6:00PM
6:00AM - 6:00PM
Closed
Closed
Reviews
Average User Rating:

Lisa says:

My son started here in 1999 at age 1 year. 8 years later I had my 2nd child who went here too. We were at this location for a total of 13 years straight and even with my kids being 8 years apart they had all the same teachers. I love this center because its a feeling of home. Its a smaller center with close relationships. It may not be the newest Primrose but its filled with love. I even invited most of the staff to my wedding. The parents all got along and we did play dates on the weekends. One of my close friends of 14 years I met at Kindercare. She was a parent of a child in my sons class. The only reason we left is because my youngest started school and I work her school hours. Otherwise, we would still be there!