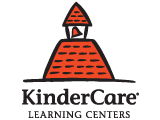 Eagan North KinderCare
Child Care Center 1101 Town Centre Dr., Eagan, MN 55123 651-252-4957
We are looking forward to meeting you! Please contact us to set up a tour of our NAEYC accredited center today!
About this program
SERVICES OFFERED
Up to 6 months
7 months-3 years
4-6 years
7-11 years
12+ years
After school programs
Before school programs
Summer camp
HOURS
6:00AM - 6:00PM
6:00AM - 6:00PM
6:00AM - 6:00PM
6:00AM - 6:00PM
6:00AM - 6:00PM
Closed
Closed
Reviews
Average User Rating:


Lisa says:

My son started here in 1999 at age 1 year. 8 years later I had my 2nd child who went here too. We were at this location for a total of 13 years straight and even with my kids being 8 years apart they had all the same teachers. I love this center because its a feeling of home. Its a smaller center with close relationships. It may not be the newest Primrose but its filled with love. I even invited most of the staff to my wedding. The parents all got along and we did play dates on the weekends. One of my close friends of 14 years I met at Kindercare. She was a parent of a child in my sons class. The only reason we left is because my youngest started school and I work her school hours. Otherwise, we would still be there!