Find Home Care Services and Home Care Assistance in Durham, NC
Review local home care services and home care agencies to find the perfect caregiver for your aging loved one.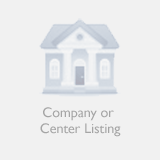 212 North Corcoran Street...
Durham, NC 27701
Established in 2013
Glorious Life Home Care Services provides - general companion care to seniors, elderly and disabled residents, clients with dementia and those recovering from surgery, new and expectant mothers and ot...
More >
108 Galax Lane
Durham, NC 27703
Established in 2014
Eldercare Alternatives offers expertise and a range of services to help older adults live more independently in their own homes. We are a local, family owned organization created by two social workers...
More >
Mary combines years of experience supporting families on a local and national level with her passion for senior care.She draws inspiration from when her parents needed care and when her parents fell ill.

Mary is a licensed clinical social worker with a Master of Social Work from Simmons College School of Social Work.
6512 Six Forks Rd Suite 5...
Raleigh, NC 27615
Established in 2013
Our services include: Meal planning, cooking, plan meals according to taste/diet. Serve meals, wash dishes, light housekeeping - kitchen cleaning, vacuuming, dusting, bathroom. Launder bed ...
More >
2014 South Main Street Su...
Wake Forest, NC 27587
Established in 2003
Everything we do at Stay at Home Senior Care is inspired by our motto, ''hometown care beyond compare.'' Our mission is to help seniors live confidently and age gracefully in their own homes for as lo...
More >
4020 Wake Forest Rd
Raleigh, NC 27609
Established in 2006
About Us: Omega healthcare is a licensed home care agency, and we specialize in quality service delivery, hence, we ensure that our clients needs are met in the comfort of their homes. As a cus...
More >
PO. Box 1341
Apex, NC 27502
Established in 2013
Life Began. Together We Grew. Life got busy. We grew some more. New arrivals came. Loved ones aged. Leaving today's families with a problem. As we've grown and gotten busier, time and space h...
More >
109 N. Graham St. Suite 2...
Chapel Hill, NC 27516
Established in 2009
95% of seniors prefer to remain in the safety, comfort & familiar surroundings of home. Home care can improve quality of life, help maintain lifestyle & dignity, and help maintain independence for a ...
More >
Palmdale Court
Holly Springs, NC 27540
Established in 2013
Stay at Home of South Raleigh provides non-medical companion care to the elderly and ill in Wake and surrounding counties. Our caregivers are thoroughly screened and can provide companionship and car...
More >
14460 Falls Of Neuse Rd S...
Raleigh, NC 27614
Established in 2013
Your Home Care Team in North/Eastern Raleigh - Wake Forest Quality, Affordable In-Home Care In Your Community * This office operates as a caregiver registry, referring self-employed professional c...
More >