Dublin Day Care
Search by location, read reviews, and find the perfect Dublin daycare for your family today!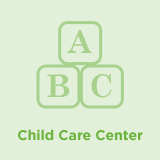 5813 Arthur Drive
Pleasanton, CA 94588
Established in 1990
Warm, loving, caring environment for children ages 0-4. Licensed family day care with over 20 years experience.

32424 Dearborn St
Hayward, CA 94544
Established in 1987
I have been running a small licensed Daycare business out of my Hayward home for 26 years. I really enjoy working with children and would love to help you raise yours. My home is all set up for childr...
More >

407 Perkins Dr.
Hayward, CA 94541
Established in 2002
-Specialist in Infants/toddlers. -11 years experience. -Pre-School Teacher. -Small License/Up to 4 babies or 6 toddlers. -Good Standing with the Community Care Licensing -Very good references (at...
More >

909 Camino Ramon
Danville, CA 94526
Established in 1994
KinderCare Learning Centers is the leading provider of child day care and education. Age-appropriate programs and a staff of dedicated teachers ensure that children get the positive learning experienc...
More >