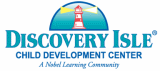 Discovery Isle Ted Williams Pkwy
Child Care Center 14521 Ted Williams Parkway, Poway, CA 92064
At Discovery Isle, we combine learning experiences and structured play in a fun, safe and nurturing environment - offering far more than just child care. Preschool is the first introduction to a lifet...
More
About this program
SERVICES OFFERED
Up to 6 months
7 months-3 years
4-6 years
HOURS
7:00AM - 6:00PM
7:00AM - 6:00PM
7:00AM - 6:00PM
7:00AM - 6:00PM
7:00AM - 6:00PM
Closed
Closed
Reviews
Average User Rating:


Kelli S says:

My daughter was at this school for a year and a half and we both loved it! The teachers were committed to making her first experience at school fun and loving and she learned so much and was so prepared for Kindergarten. It can be hard to leave your child at school and they handled that transition with kindness and understanding, and I really appreciate that. I would recommend this school to anyone-there are so many preschools in Poway but you will not regret choosing this one. I think the thing that makes this preschool successful is that the majority of the staff has children and grandchildren and that makes all the difference in the world. Thanks for everything Discovery Isle!

Linda S says:

BEWARE OF THIS SCHOOL! I have been associated with this school since it was Teddy Bear Tree House. Once upon a time it was a good school but during the course of the last few years it really has taken a turn for the worse. The Principal and Vice Principal are great people but are oblivious to the character of the teachers that work under them. I have witnessed the following.

1. Texting and chatting on the phone during class time
2. Inappropriate conversations in front of students
3. Sexual explicit FB chats amongst each other
4. Affair between a Married teacher and their students Married parent
5. Making fun of students

The school environment is more like a Sorority focused on social lives and partying than an actual school. As a parent, I would avoid this school at all costs!