Find Home Care Services and Home Care Assistance in Dayton, OH
Review local home care services and home care agencies to find the perfect caregiver for your aging loved one.
In-home care is best for people who:
Wish to remain in their home and can do so safely with the right support
Need moderate to significant daily assistance
Would benefit from having a companion in the home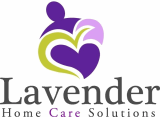 721 Springfield Street
Suite 105
Dayton, OH 45403
Established in 2009
Lavender Home Care Solutions is a family owned and operated company predicated on offering our clients the highest service available through our caregivers. Prior to becoming a caregiver, one must me...
More >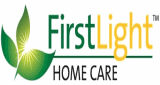 5600 Kentshire Drive
Suite 5A
Dayton, OH 45440
Established in 2010
At FirstLight HomeCare of we provide quality, affordable, non-medical in-home care for adults of all ages so that they can enjoy the best quality of life wherever and whenever they need it. W...
More >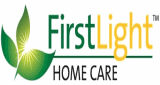 5600 Kentshire Drive
Suite 5A
Dayton, OH 45440
Established in 2010
When you or your loved one needs help at home, turn to FirstLight HomeCare. We offer complete companion and personal care services for seniors, new mothers, those recovering from surgery, or anyone wh...
More >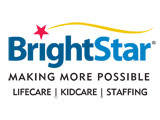 10554 Success Lane
Centerville, OH 45458
Established in 2009
BrightStar Care of Dayton, OH provides the most compassionate in-home skilled and nonskilled care in the area. We are the only non skilled care provider that is accredited by the gold standard for qua...
More >

Mary combines years of experience supporting families on a local and national level with her passion for senior care.She draws inspiration from when her parents needed care and when her parents fell ill.

Mary is a licensed clinical social worker with a Master of Social Work from Simmons College School of Social Work.

2440 Dayton Xenia Rd
Suite C
Dayton, OH 45434
Established in 1977
Arcadia Home Care & Staffing of Dayton, OH services individuals living in the Montgomery, Clark, Greene and the surrounding areas. Arcadia Home Care & Staffing provides a variety of home care services...
More >

1-855-490-8663
Or Request a Call:
Senior Home Care Agencies Near Dayton