Dallas Tutoring Services
Read reviews, request information and choose the right service for you! Choose from 181 local tutoring and test prep services.
A tutoring center can be a great option for your child if you:
Need convenient hours and flexible scheduling
Want a professional assessment of your child's specific tutoring needs

One-on-One Music Lessons In-Studio or In-Home
Dallas, TX 75201
Established in 2004
The team at TakeLessons has been connecting music students with the best local music and voice teachers since 2004. We pride ourselves on providing safe, affordable, fun music lessons to students of a...
More >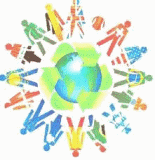 Guaranteed 1 on 1 Certified Support; Special Needs and K-College
Dallas, TX 75201
Established in 2009
Effective Tutoring Services provides families risk-free, guaranteed, one-on-one, small group and online academic instruction through specialized, licensed teachers. We support families nationwide wit...
More >


10455 N. Central Expressway, Suite 111
Dallas, TX 75231
Learning isn't one size fits all. That's why Sylvan takes a customized approach to learning. - We tailor a learning plan exactly to your child's needs. - We create a custom learning experience that...
More >