Find Assisted Living, Homes and Communities in Dallas, TX
Search by location, read about amenities, and find trusted senior care.
Assisted Living is best for people who:
No longer wish to or cannot safely handle home maintenance
Need moderate to significant daily assistance
Have a health issue such as Alzheimer's/Dementia or are a fall risk
Would benefit from group socialization

1010 Emerald Isle
Dallas, TX 75218
Situated right off of the beautiful White Rock Lake Autumn Leaves is located in Dallas, TX. There are many nearby attractions that include the Dallas Arboretum, Lakewood Theater and the White Rock Ea...
More >

5114 McKinney Avenue
Dallas, TX 75205
Monticello West is located in Dallas, TX and is just minutes from the downtown area. This community features many nearby attractions that include Meadows Museum, Movie Theater, golf and many restaur...
More >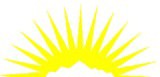 325 Squirebrook Dr
Desoto, TX 75115
Established in 2006
Welcome to Rising Sun Residential Care Facility! Our Mission: At Rising Sun, we believe selecting a personal care home for yourself or for a loved one comes down t...
More >

3344 Forest Lane
Dallas, TX 75234
Acadia Assisted Living located in beautiful Dallas, Texas, combines the care seniors need, the convenience they value, and the independence they cherish. Acadia Assisted Living is beautifully designe...
More >
Mary combines years of experience supporting families on a local and national level with her passion for senior care.She draws inspiration from when her parents needed care and when her parents fell ill.

Mary is a licensed clinical social worker with a Master of Social Work from Simmons College School of Social Work.

14655 Preston Road
Dallas, TX 75240
Signature Pointe on the Lake is nestled right on the White Rock Creek Park in Dallas, TX and near the Bert Field Park. This community features many nearby attractions that include a golf course, Movi...
More >

2700 Parkview Drive
Bedford, TX 76022
Parkwood Retirement Community is located in Bedford, TX. The community is situated right next to West Park and features many nearby attractions that include Texas Star Golf Course, Movie Tavern and ...
More >

6104 Rendon New Hope Rd.
Fort Worth, TX 76140
Established in 1996
Family style residential Assisted Living family owned & operated since 1996. Small family home atmosphere, nestled in 6 acres in wooded country setting. Horse Farm across the street, gated entry to pr...
More >