Culver City Day Care
Search by location, read reviews, and find the perfect Culver City daycare for your family today!
2200 Glendon
Los Angeles, CA 90025
Established in 2005
(310) 446-0219 Kuimehr Family Day Care is a warm and friendly in-home day care located on Beverly Glen just footsteps from Century City, Westwood and near UCLA. My day care will give your child the...
More >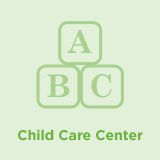 250 S St Andrews Place
Los Angeles, CA 90004
Established in 2008
Castaneda Family Day Care is a licensed day care with State of California.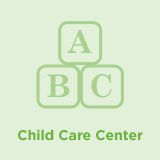 1283 S Ridgeley Dr
Los Angeles, CA 90019
Established in 1983
Maple Bear Academy is LA's premier facility for modern parents desiring a unique educational daycare experience for their infants, toddlers and preschoolers in a clean, safe and stimulating home envir...
More >
2503 20th St
Santa Monica, CA 90405
Established in 2013
WE ARE THE ONLY MONTESSORI VEGAN DAYCARE IN WEST LA WITH MANDARIN, FRENCH, SPANISH AND ENGLISH. At Amalia Daycare, we approach each child as an individual with their own talents and one-of-a-kind n...
More >